2019 Release Two
March 27, 2019
ClickPay's second release of 2019 includes a seamless portal integration with ActiveBuilding, new self-service tools for management, many partner integration improvements, and updates to our integrated bill presentment program, ClickPay Billing. Also, we have significant user interface enhancements for your residents… coming soon!
ActiveBuilding Integration
ClickPay has built a seamless integration with the resident portal, ActiveBuilding. Our integration supports an end-to-end leasing to living solution to allow residents to register on-demand for both ClickPay and ActiveBuilding as soon as they execute a lease with their management company. Our enhanced user interface improves and delivers an outstanding user experience.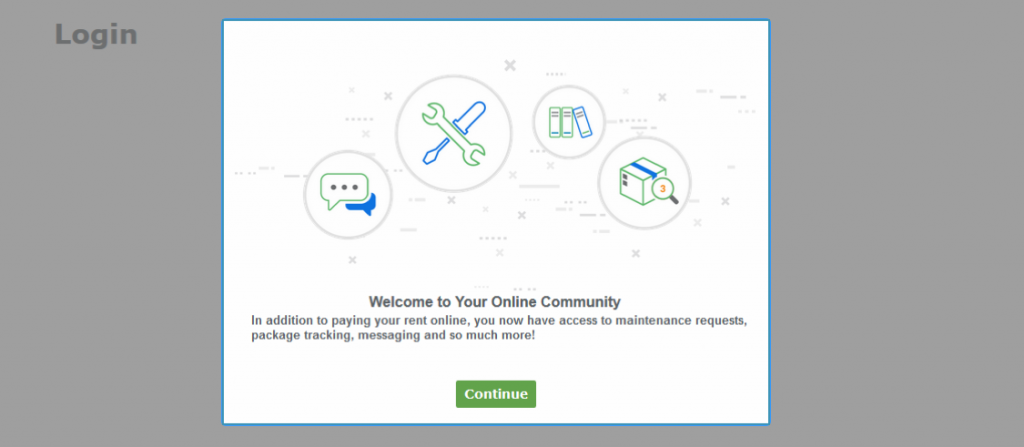 Management Self-Service for Bank Account Changes
Our clients change building bank accounts every month for various reasons. We heard requests for self-service tools to improve turnaround time and security relating to these changes. We completed an integration with Box.com to allow secure uploads of Building Entity Account data once uploaded by clients. This will increase security by diminishing the need for transmission of account information via email. Any data will now be stored immediately and transmitted using an encrypted URL with limited access permissions to support item verification.
Integrated Bill Presentment with ClickPay Billing
ClickPay Billing is a tool to manage, ingest, and allow for manipulation and review of your monthly statements. We coordinate display, printing, and e-billing distribution of your bills to your residents on your behalf.  We are always improving this product and launched new and improved mobile opt-in tools to increase the adoption of registered e-billing to continue to save you money on printing costs.
Simplified Mobile Opt-in for E-Billing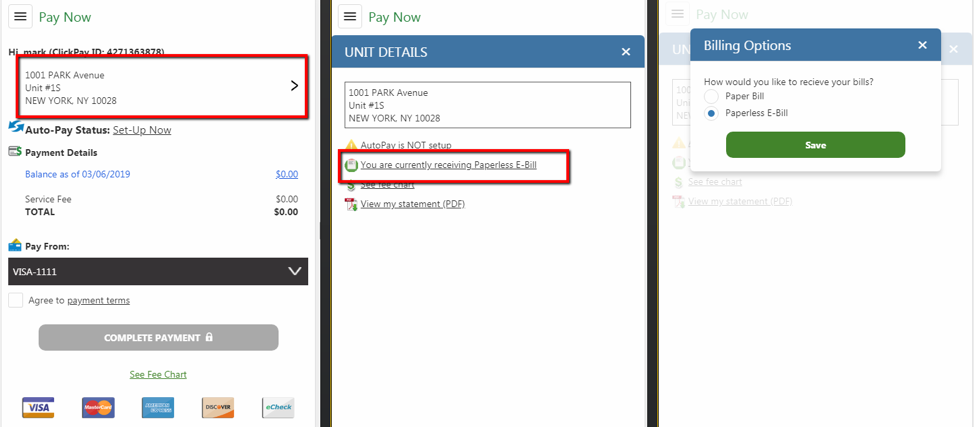 Enhanced Integrations
We released enhancements to our integrations with Yardi, GSB, and MRI this month. Please contact your Account Coordinator for more information!
About ClickPay
The complete platform for real estate billing and payments.
As the industry-leading platform for automating real estate receivables, ClickPay accepts all payment methods, including paper checks, e-checks (ACH), cash, and credit & debit cards. ClickPay delivers integrated print and e-bill presentment and payment services to increase operational efficiencies and enable profitable growth. Shaping the future of real estate billing and payments with innovative products and services, ClickPay provides property management companies with customizable solutions to connect with their tenants, residents, and homeowners. To learn more, go to https://www.clickpay.com.